labrys, études féministes/ estudos feministas
julho/ 2016- junho 2017 /juillet 2016-juin 2017
ISSN:1676-9651
n. 30
information/ informations
webmaster:
création et exécution: tania navarro swain( anahita)/ creation and execution:tania navarro swain ( anahita)
contact/ e. mail contact: anahita@labrys.net.br
copyright: auteures / authors
mention: labrys, estudos feministas/ études féministes, etc
Français (see english below)
L´accès aux articles se fait à partir de la home page.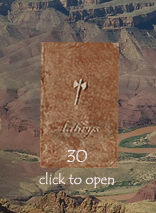 accès rapide / quick access
FRANÇAIS / ENGLISH BELOW
- Le numéro actuel (30) est composé de trois dossiers: " Patriarcat: la violence des images","La Bioéthique féministe" , " Ces femmes d´aventure" .
- L´accès aux articles se fait à partir de la de la home page.(cliquer dessus)
- L´accès aux dossiers se fait sur leurs pages respectives.
.- pour naviguer, il est toujours nécessaire de cliquer sur la hache(labrys , suivant les légendes en dessous des images ) back ou go forward ( pour retourner ou avancer ) ou "click to open" pour ouvrir les dossiers.
-. toute féministe peut organiser et proposer un dossier qui sera soumis au Comité de Lecture
English
review access: click on home page book
- The present issue (n.30 )includes three dossiers: "Feminist Bioethics" , " Patriarchy: images and discourse of violence" , "Adventurous Women"
- Review access: click on home page book to go forward
- back issues access: click ont the labrys axe (back issues) of home page- Articles access: click on the respective page
-.surfing always requires a first click on the labrys axe ( back to return, go forward to go ) or on the images that named the dossiers ( click to open)
-. any feminist woman may organize and propose a dossier wich will be submitted to the Reading Committee.
labrys, études féministes/ estudos feministas
julho/ 2016- junho 2017 /juillet 2016-juin 2017